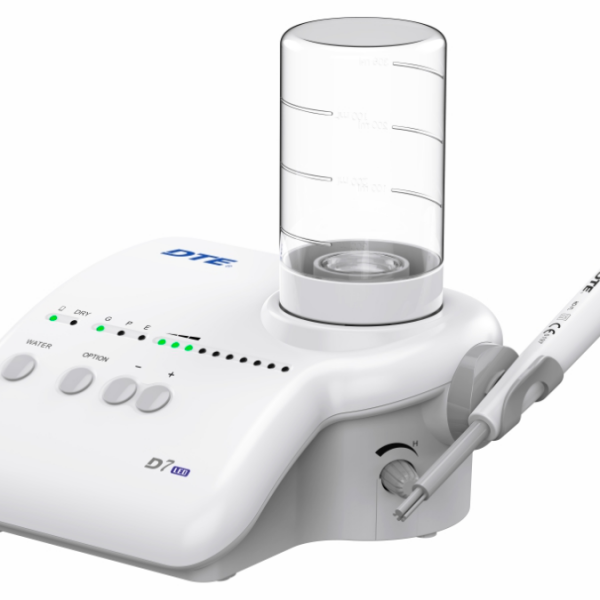 Description
Specifications
Product Description
KEY FEATURES:
Anti-Rot material applied to internal water line system.
Clinical colutions are applicable for automatic water supply mode, improving the performance of perio and endo function dramatically.
For Scaling , Perio, Endo
Detachable handpiece with light, better visibility, autoclavable.
Less heat from tip during operation. Improve comfort degree of patients.
TECHNICAL DETAILS:
Power input                110V~ 50Hz/60Hz
220 - 240V~ 50Hz/60Hz
Main unit input       24V~ 50Hz/60Hz 1.3A
Output power          3W~20W
Frequency                 28kHz±3kHz
Main unit weight    1.35kg
Adapter weight        1.2kg
Dimensions              237mm × 206mm ×  95mm
Patent No. : CN 200830300434.9